Research Assistant in a DST Project
IIT Kanpur
Research/Project Assistant
Kanpur, Uttar Pradesh, India
₹25k (monthly)
Jan 12
Advertisement Number: P.Rect./R&D/2021/08
Applications are invited for the temporary position of Research Assistant in a DST Project, Department of Cognitive Science, IIT Kanpur.
Duration of Appointment: 12 Months (extendable based on the performance).
Research Assistant: One
Qualification and Experience: B.Tech Or M.A./M.Sc. in Cognitive Science or related disciplines
Salary: 25000/- per month Consolidated.
Job Description for Research Assistant:
The project involves designing and analyzing behavioural, EEG and fMRI studies on meditation. Required expertise includes: Behavioural, EEG and fMRI experimental design, Statistical analysis using R, EEG data analysis and fMRI data analysis.
The Selection will be based on Zoom/Skype online interview. Short Listed candidates will be informed with an email about the date of interview.
Interested candidates may apply on email giving full details of qualification, experience with copies of relevant certificates by 31st January 2021.
It is mandatory to mention your mobile number in the application. Application soft copy must be sent at following email.
Note: Please always mention reference number in the application.
Prof. Narayanan Srinivasan
Department of Cognitive Science
IIT Kanpur-208016
Email: nsrini@iitk.ac.in
Apply
Your application has been successfully submitted.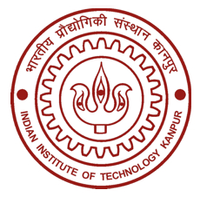 researchersjob.com